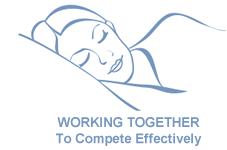 B&B Owners Association
Primarily, B&B Owners is an Collective Internet Marketing Association - sharing the cost of marketing and competing for bookings using a network of online directories, portals and regional websites. The collective marketing approach is designed to reduce the cost of bookings and the overall cost of online marketing.
Members benefit from our own B&B booking software and room management system (My B&B Admin) that results in less hours spent on administration, allows you to show the current availability on your own website and automates much of the tedious work involved in bookings no matter where they come from. Handling bookings from 3rd parties is so simple and the process updates availability on your own website and on B&B Owners websites.