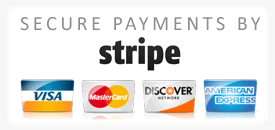 The stripe payments system helps prevent credit card fraud and updates our guests' card details when replaced through expiry or theft. However, you should take note of the following:-
In approximately 95% of cases, if a guests card is renewed or 

replaced

 between the time of booking and the date of arrival, Stripe will be aware of the new card number, and your payments will continue seamlessly.
We do not accept a or process a booking if a card is known to be stolen or used fraudulently, but if a card IS used fraudulently at the time of booking and it has not been detected by or reported to the card issuer, the card may be accepted, and a booking sent to you. TIP: B&B Owners should validate credit cards using their virtual terminal before or on the arrival of their guests, particularly if the reservation was made months before the date of arrival.
Debit Cards take funds directly from current accounts that towards the end of the month are often depleted of funds. TIP: Again the same advice check funds are available using the validate facility in the virtual terminal. It is often the case, that if you repeat the payment process at the beginning of the month, it will go through without a problem.
Guests that leave without paying or "No Shows": Money is recoverable with one click as long as the card they store is valid and/or fund are available.
GOOD PRACTICE
Take a deposit or full amount on confirming the booking – you can set the deposit % in your 'My B&B' dashboard in the account settings >> payment settings – once you have done this, taking a deposit is one-click process – Not only is this good practice, your bank manager will love you more as deposits for early bookings land in your account.
Check the validity of the card before the guest arrives – Simply select the booking in the arrivals section and click on the blue "Validate Card" button.
Be patient if a payment goes wrong – we are here to help and in most cases funds can be recovered.
The crooks are continually finding new ways use cards fraudulently so beware and if you are at all suspicious, ask us for help.
You may not see Stripe fraud prevention in action but this year alone it has refused the use of hundreds of cards for B&B owners. The payments cards industry (PCI) is tightening its grip on those unscrupulous individuals that steal credit card details.