An event quietly passed this week nearly un-noticed.
B&B Owners Members in Ireland have now processed over One Million Euros through their Stripe Virtual Terminals and has trapped the fraudulent use credit cards over 100 times this year
Our decision to integrate the virtual terminal into the "My B&B Dashboard" has truly revolutionised the taking of payments for accommodation – No PCI requirement, one-click payment, and taking payment for "no shows" and you can even use it on your mobile phone.
It costs nothing to register for Stripe, takes just 2 mins – Just go to the Stripe Section of your dashboard for more info – if you don't use it, it cost nothing but is there for emergencies such as "no shows" or guest leaving without payment.
Currently, B&B Owners Association members in the following countries can sign up for free.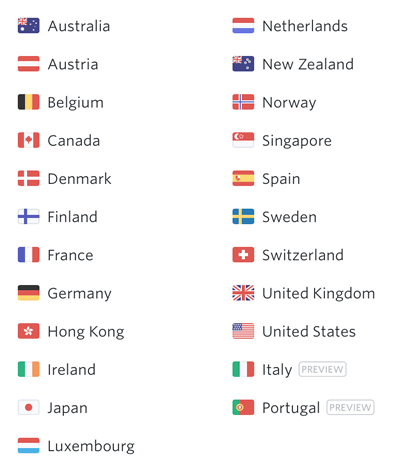 SaveSave