All members of the B&B Owners Association have the ability to set up last minute deals and special offers. The new booking system will also automate this process by discounting any rooms that are not sold as the arrival date approaches. How will this help you get more business?
Very simple really – we provide additional promotion for any member that has set up a last minute deal or special offer. Most of our websites highlight these at the top of the page – here's a sample page from our website Book a B&B…..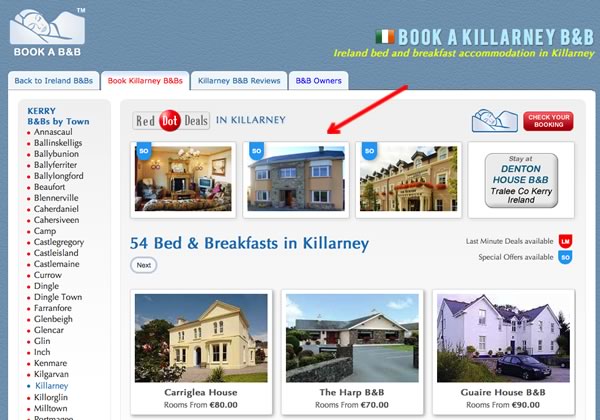 Additionally we have a number of websites branded "Red Dot Deals" heres an example from www.reddotdeals.com……..